Southern Chile is characterized by the presence of numerous national parks and nature reserves where virgin forests, clear lakes and rivers, soothing natural hot springs and magnificent volcanoes surprise the visitors with their powerful beauty and rudeness.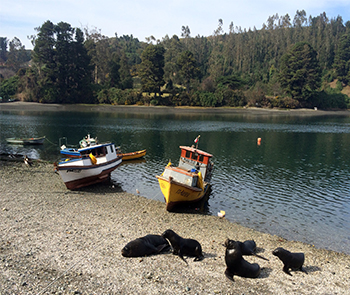 Activities highlighted here are rural tourism, fly fishing, observation of flora and fauna; adventure sports like rafting, kayaking, skiing, trekking, horseback riding, and hill climbing. Sustainable tourism and conservation of native species also play a leading role, highlighting major initiatives such as the Biological Reserve Huilo-Huilo, a unique project in the world for its commitment to the conservation of natural heritage and local culture.
This region also attracts tourists for its unique combination of the Mapuche, Spanish and German cultures, reflecting their influence and cultural heritage on Festivals, celebrations, food and meals, and diverse customs.
Among the most remarkable sites/places we can mention/include: Conguillio National Park which is insert between Araucaria forests and millennial  Coihue trees ; Villarrica National Park crossed by the majestic Villarrica volcano, one of the most active in South America; "Geométricas" Hot Springs, hot water pools carved into the wilderness; Biological Reserve Huilo-Huilo, located in the heart of the Patagonian Forest; "Todos los Santos"Lake with its emerald waters and stunning views of the Osorno, Puntiagudo and Tronador volcanoes; and Cochamó region, a paradise for adventurers and lovers of rock climbing.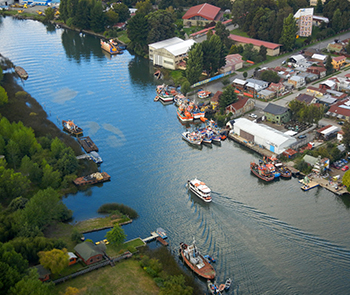 Cities like Pucón at the foot of the Villarrica volcano, and Puerto Varas on the shore of  Llanquihue lake, offer an excellent hotel infrastructure and varied gastronomy. Both cities with typical Andean Patagonian architecture, become key points for exploring the various attractive cites of this region.